This month, we have some hot news in the world of contemporary art. You might have seen it already, as it went viral on social media (18 months after the original event), but it deserved a mention in our January 2020 recap: behold the subversive piece "Fragile Masculinity", by artist unknown!
Back in 2018, someone punched a hole in the men's toilet in a bar in Auckland and the place's operations manager, Lucie Campbell, had the brilliant idea to frame it and add the caption. Campbell explained that "one Monday morning I came into work and discovered a hole in the gents wall. I had a genuine eye-roll moment and decided to make light of it with a picture frame and caption while I sourced quotes to fix it. After seeing it posted on social media, I realised it was taken in good humour and so decided to leave it there." A comical yet grim reminder that toxic masculinity still invades public spaces— a telling outlook on the societal repercussions of the patriarchy on male egos!
---
MOTHER EARTH
Acts of compassion
As a many have heard, bushfires in Australia have burned over 10 million hectares (100,000 square kms or 15.6 million acres) of land, killing 28 people and an estimated 1.25 billion animals. Right now some much-needed rain is falling—although storms are potentially flooding some areas—but it is not enough to put out the fires yet. And while the whole of Australia is fighting against the deadly blaze, some animals' behaviours have been quite extraordinary. Detection dogs have been helping in finding injured koalas and especially Bear, a border collie/koolie mix who was trained to retrieve live koalas. But another incredible feat was achieved by wombats, who we believe allowed other animals to enter their underground tunnels. These complex tunnels shielded other species (such as wallabies, lizards, skinks, rabbits or echidnas) from the fires above. Something humans should feel inspired by!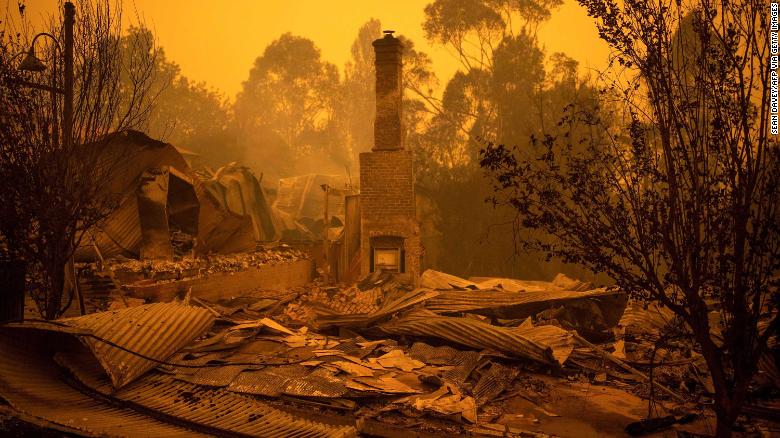 City Trees
Two new hybrid structures have been implemented in Leytonstone, London. Made of different types of moss and built into a frame, these 'trees' filter CO2 and produce oxygen to keep the air clean: they are as effective as 275 regular trees! Sustainable with their own irrigation and energy systems, they collect data to have a better overview of what solutions are needed to keep the air clean in London. A good step forward for the city!
---
THIS IS A CLIMATE EMERGENCY
As our Earth is burning and flooded and rapidly deteriorating, to the cost of billions of living entities, there is no time like the present to put the exponential climate de-regulation to an end. We cannot undo what is done, but it is up to us to do something. We know. We remember hearing that 'in 50 years', 'in 30 years', in '20 years' it would be too late… But repercussions of climate change are not in the distant future, they are right now— we are in 2020 already! Millions of droplets make an ocean, and while a global awakening is in order, let's not forget that multinational firms have more acting power than we can ever imagine. So here's to all the young activists, and to the ones that are trying to fill the ocean with their droplets.
Greta Thunberg
Climate activist Greta Thunberg has been announced as Time's 2019 Person of the Year— the youngest ever in history. #FridaysForFuture still have a lot to do. Stay sustainable, stay compassionate, and above all, stay critical!
Jamie Margolin
Founder of the climate action organisation Zero Hour, Jamie Margolin is a queer Jewish Latina activist fighting for the climate but also Indigenous rights and the protection of their biodiversity.
Mari Copeny
Amariyanna 'Mari' Copeny is fighting for her hometown Flint and its water crisis— she wrote to Barack Obama in 2016 to ask for change. She tackles issues of environmental racism and keeps fighting for Flint up to this day, holding water distribution events and working with a filtration company to provide water filters.
Xiye Bastida
Xiye Bastida also fights against climate change by taking part in #FridaysForFuture and amplifying the voice of Indigenous people: "the first ones to get affected are Indigenous communities who are displaced because of infrastructure and disrespect of the land. It's not just coming from Black, Brown, and Indigenous communities being victims of pollution that the fossil fuel industry brings. It's much deeper than that. Whose spaces are they choosing to contaminate and build infrastructure in the first place?"
Isra Hirsi
Co-executive director of the US Youth Climate Strike, Isra Hirsi has been doing activist work for climate change, including creating more space for marginalised people. She calls out the impact of capitalism and white supremacy on the management of our climate emergency— an assemblage of drives and money and power making the world as it is today.
Nadia Nazar
Youth activist Nadia Nazar is the co-founder, co-executive director, and art director of the movement This Is Zero Hour. She advocates for climate change solutions along youth of colour and Indigenous people, especially through her art. "The fossil fuel industry has pushed hate into the lives of the youth, so we are doing what we must and that is to persist with love," Nazar says. "Together, the youth are shaking the systems that have supported the climate crisis, including racism, patriarchy, colonialism, and capitalism."
Elsa Mengistu
Human rights advocate, she is also a climate organiser with Nadia Nazar's This Is Zero Hour. Right now she is studying at Howard University and campaigns for more environment-friendly initiatives on her campus. She also campaigns for oppressed groups affected by climate change.
Kevin J. Patel
Living with heart palpitations triggered from pollution since he was a child, Kevin J. Patel is a first-generation Indian American climate activist who grew up in L.A. He fights for a cleaner environment— and explains the impact of climate migrations: "The community right now in India is being affected by the climate crisis," he says. "That's why a lot of Indians are migrating to other places. Our family is known for farming, but in India you can't farm with droughts and all this extreme weather happening. So my family came here for better opportunities." He is the founder of the organisation One Up Action.
---
FEELING CRAFTY?
Art will save us
Feeling anxious with all these worrying news about our planet? A new study from Drexel University has proven that spending 45 minutes of making art reduces levels of cortisol for most of us. Cortisol is a hormone that can be used to measure stress in the body, and it works with some parts of the brain to regulate motivation, mood, and fear amongst other things. So if you feel like you need to wind down and feel less unsettled, art is the way to go!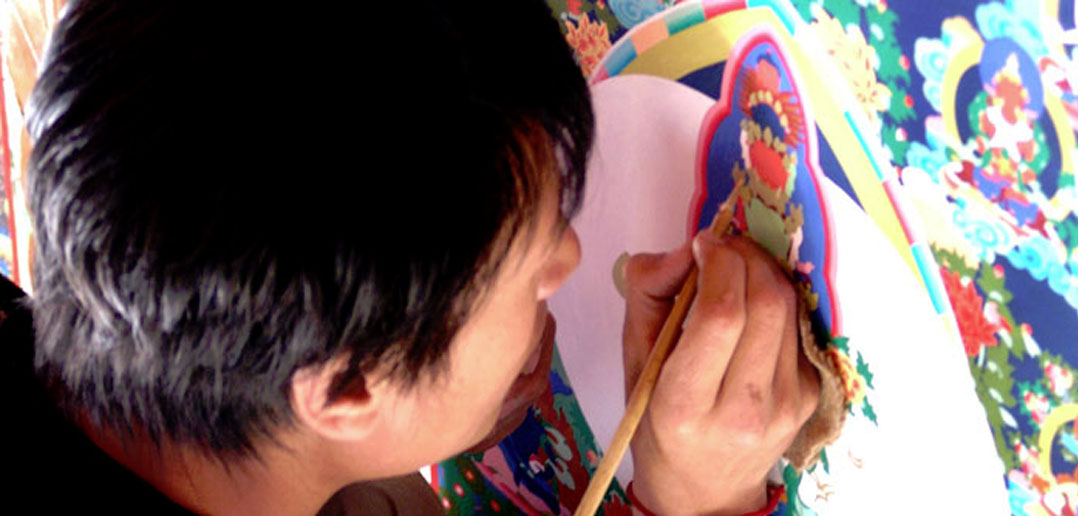 Crocheting mindfulness
In need of ideas to spend some quality time making art? Well, search no further: you can crochet the 29.500 years old Willendorf Venus here! Now you can have this piece of art in your living room instead of traveling all the way to the Natural History Museum in Vienna.
---
ACADEMIC EVENTS
A&SM#5 > More-Than
The University of East London is organising for the fifth time their International Conference and Sensorium Art Show. Taking place on the 25-26th of June 2020, it invites established academics, postgraduate writers, artists and media practitioners to broadly conceive of a more-than social media. The theme looks at 'more-than' connectivity, data power, information, user experience, design, atmospheres, and human. Their Call for Papers and Artworks deadline is on February 21st— a good idea for PhEm researchers to spread their magic!
RERM Special Issue
The end of 2019 saw a wonderful achievement for the PhEm community with the publication of a Special Issue of the journal Reconceptualizing Educational Research Methodology, PhEmaterialism: Response-able Research and Pedagogy! Here is the summary of this Phabulous issue:
To understand, enquire into, and generate action worthy of the complexity of our times requires a fundamental shift in our thinking and research practice. This shift disrupts the foundational logic on which dominant thinking in education (and indeed, all Western society) is based—humanism and anthropocentrism (Braidotti, 2013; Murris, 2016; Snaza et al, 2014). Instead, we argue that we need to put theories/concepts to work in education and educational research which can better account for the multiple, entangled, ever-shifting, difference-rich nature of processes of teaching, learning, schooling, and activism. For this work, we also draw on a rich feminist legacy attentive to unequal power relations (e.g., Ahmed, 1998; Anzaldua, 1999; hooks, 1994; Spivak, 1978), and our critical approach to rethinking Vitruvian "man" is especially informed by posthuman/new materialist feminist thinkings and thinkers, including Rosi Braidotti, Donna Haraway, and Karen Barad.
This Special Issue offers PhEmaterialisms as a way to explore the world as vital and complex, while simultaneously being response-able to the multiple ethical imperatives of late-stage capitalism. We argue that PhEmaterialist thinking and practices can help us grapple with growing educational complexities, enabling strategies to resist and create alternatives to the patterns of injustice occurring across the world, from burgeoning ethno-nationalist and neo-fascist political movements, to rising global poverty levels, to massive population displacements, to environmental degradation, to toxic internet movements grounded in misogyny, homophobia, transphobia, and xenophobia (Strom & Martin, 2017a).
Edited by our Pheminist scholars Katie Strom, Jessica Ringrose, Jayne Osgood, and Emma Renold, this is a huge step forward in disseminating our PhEm research. To showcase this research we will have a weekly Pheature highlighting the 15 papers (14 articles + 1 editorial) with exclusive content from the authors. It will be starting soon, so keep your eyes peeled on this blog!
---
That's all for January 2020, Pholks! Please do reach out if you have other events or stories that might be of interest. This monthly digest is made possible through the PhEMaterialisms Facebook page, so don't hesitate to engage with it. Have a wonderFEEL day!
Audrey Jean